Posts Tagged 'conference'
I'm happy to say that I'll be speaking at the Montreal International Games Summit this year. My session is called HTML5 Game Development In-depth and is on November 11th from 2.45pm – 3.45pm in Room 520B. Here is the link for your MIGS planner.

This will be my first time attending MIGS. Actually, it will be my first time in Canada, and I'm really looking forward to it.

Usually I tend to be asked to present "beginner" level HTML5 development sessions. But this time they specifically asked me to avoid the "why?" side of things and just dive right in to the "How".

So I'll be looking at the different platforms involved (yes, there is more than one :)), the technology choices, the libraries and frameworks that help solve specific issues and some common pitfalls to avoid. I'm not going to delve into just one framework in depth, as I feel that will narrow what you'll get out of the session. So I won't just stand there going on about Phaser for an hour (sorry! I know some of you asked if I would :)). Instead I will use more of a shotgun approach, scattering you with a collection of tools and suggestions on when to use them.

My hope is that you can walk away from my session with at least a bunch of new github repos to claw down and experiment with, and hopefully a deeper understanding of the processes involved in HTML5 game creation – and fundamentally how the destination platform dictates which processes are needed.

If you're going to be attending MIGS 10 and would like to meet-up then please either come and see me after my session or grab me on twitter.

I had the pleasure of visiting the Extended Play conference down in Plymouth (UK) on Friday. Sponsored by a host of great companies and organisations, it was a 3-day affair mixing up a series of talks, panels and keynotes running alongside a 2-day game jam and technology boot camp. Although I was only able to stay for the Friday I still packed in a huge amount. It was a pleasure to meet and chat to a number of industry professionals I respect.

Our Creative Director, Dan Efergan, kicked off the Friday session with his "Sex, Lies and Videogames" talk – in which we got to show-off some neat Home Sheep Home 2 footage, concept art, grey boxes and stats. On the floor above this the game jam was kicking off. The theme of the jam was "colour" and there were pods of super-talented devs and artists huddled around their Mac Books crafting some great looking games. I got to play a couple and hopefully they'll all be online shortly.

Downstairs was the Plimitron: ExPlays own Winnitron, although somehow the main Winnitron button had been mapped to the "ESC" key by mistake, which meant most the Flash games died a horrible death when it was pressed 🙂 Still it was fun to see 2-player Canabalt all the same, albeit briefly.

James Brooksby from DoubleSix Games gave an interesting talk on their zombie shooter games including the new All Zombies Must Die! It was fascinating to see his graphs showing the dramatic peak in sales just over the halloween period. Plus the number of different avenues they had experimented with – such as DLC packs, PS Home items, firesale weekends and promos. The range of virtual items they created from just one game was impressive and all of them helped bring in a little bit more cash to their coffers.

Everything is packed, all the tickets are in order, and very soon I'll be heading off to sunny Brighton for 3 days of intense Flash on the Beach.

My only concern is that lots of the sessions I want to attend overlap each other!

For example I'd love to hear Joa Ebert speak about Audiotool, but I'd also like to hear Grant Skinner talk about general AS3 (they clash). Keith Peters also clashes with Rob Bateman 🙁 but the one I'm most upset about is that Andre Michelle clashes with what sounds like a fascinating session on SWF decompilation. That's a topic I'm extremely interested in, but Andre is an ActionScript God, so I don't doubt he'll impart some excellent advice during his session.

Damn it, I wish I could clone myself! 🙂

Anyway if you're there (or possibly even there already if you're at the workshops!) then "Hi!" I'll be there with two other Aardman dudes, and much enjoyment and learning shall ensue. I'll post a report when I return next week as I don't intend taking any hardware with me – I'm going to let my brain soak it all up and give my typing fingers a rest.
Hire Us
All about Photon Storm and our
HTML5 game development services

Recent Posts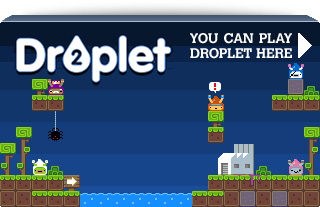 Filter our Content