Contact Us
Email
Richard Davey
rich@photonstorm.com
Twitter
@photonstorm
Skype
richard.davey
Google Chat
rdavey@gmail.com
Timezone
London (GMT)
Company
Registered in England and Wales.
Company Number: 8036404
VAT Registered: 136 4333 27
Professional indemnity insurance: £1 million
Public and products liability insurance: £1 million
To license our HTML5 / JavaScript games or for any other reason, please email us.
Why is it called Photon Storm?
The name comes from a lesser-known Jeff Minter game released for the Atari ST. I thought it was a great game. Very few magazines agreed. Even Jeff himself doesn't rate it too highly. But it had a wonderful name which I adopted for this site, much to Jeff's amusement.
The game was a 2D shooter. You viewed your ship from above and flew around with a combination of the mouse and keyboard. The control system was very Geometry Wars in style. Mouse to aim and keyboard to move. It took some getting used to but was well worth the effort. Truly innovative for 1990 and not really repeated again until everyone was using dual analog sticks.
That's all, folks
Play our games, read our posts, join us for some coding, and leave comments if you wish.
But most of all, have fun! And don't ever stop creating.
---
Make yourself heard
Hire Us
All about Photon Storm and our
HTML5 game development services

Recent Posts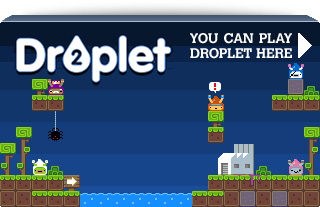 Filter our Content