I had the pleasure of visiting the Extended Play conference down in Plymouth (UK) on Friday. Sponsored by a host of great companies and organisations, it was a 3-day affair mixing up a series of talks, panels and keynotes running alongside a 2-day game jam and technology boot camp. Although I was only able to stay for the Friday I still packed in a huge amount. It was a pleasure to meet and chat to a number of industry professionals I respect.
Our Creative Director, Dan Efergan, kicked off the Friday session with his "Sex, Lies and Videogames" talk – in which we got to show-off some neat Home Sheep Home 2 footage, concept art, grey boxes and stats. On the floor above this the game jam was kicking off. The theme of the jam was "colour" and there were pods of super-talented devs and artists huddled around their Mac Books crafting some great looking games. I got to play a couple and hopefully they'll all be online shortly.
Downstairs was the Plimitron: ExPlays own Winnitron, although somehow the main Winnitron button had been mapped to the "ESC" key by mistake, which meant most the Flash games died a horrible death when it was pressed 🙂 Still it was fun to see 2-player Canabalt all the same, albeit briefly.
James Brooksby from DoubleSix Games gave an interesting talk on their zombie shooter games including the new All Zombies Must Die! It was fascinating to see his graphs showing the dramatic peak in sales just over the halloween period. Plus the number of different avenues they had experimented with – such as DLC packs, PS Home items, firesale weekends and promos. The range of virtual items they created from just one game was impressive and all of them helped bring in a little bit more cash to their coffers.
I guess it's quite similar in the Flash world, where over time everything adds-up. Site lock sales, continued income from Mochi Ads, cpmStar, Kongregate et all. Once you've got a good enough portfolio of games you create a long tail of income for yourself. But it was very interesting that this applied to a relatively small studio who focused primarily on Sony platforms as well. Shame James didn't share any tips on getting onto Steam though – that would have been gold-dust to us right now 🙂 But it was really interesting to hear lots of "console" developers talking about their game production but with team sizes no different to ours. I guess there is a misperception that console games need massive teams, but this obviously isn't the case.
The evening finished off with a great keynote speech from Ian Livingstone. The joint-founder of Games Workshop, co-creator of the Fighting Fantasy books and then of course key figure in the games company Domark, who later merged with Eidos. Although there wasn't a massive range of industry insights, being more a condensed "this is my life" style talk, that didn't actually matter. As what came across most clearly of all was needing a real passion for what you do, and staying fiercely independent when doing it. And his key take-away for the night? Always always retain your own IP.
My thanks to Ella at Remode Studios for graciously hosting us, and organising the excellent speakers. To all the new people I met there: Hi! and to those I got to catch-up with again for the first time in many years, it was great. Anyone in the UK who has a passion for games, especially indie devs, book your ExPlay 2012 ticket early. It's worth every penny.
Posted on November 6th 2011 at 1:43 pm by Rich.
View more posts in Game Development. Follow responses via the RSS 2.0 feed.
---
Make yourself heard
Hire Us
All about Photon Storm and our
HTML5 game development services

Recent Posts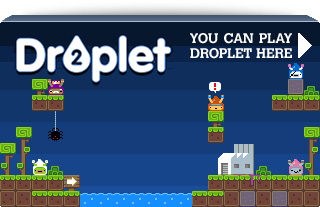 Filter our Content