Posts Tagged 'indie'
I had the pleasure of visiting the Extended Play conference down in Plymouth (UK) on Friday. Sponsored by a host of great companies and organisations, it was a 3-day affair mixing up a series of talks, panels and keynotes running alongside a 2-day game jam and technology boot camp. Although I was only able to stay for the Friday I still packed in a huge amount. It was a pleasure to meet and chat to a number of industry professionals I respect.

Our Creative Director, Dan Efergan, kicked off the Friday session with his "Sex, Lies and Videogames" talk – in which we got to show-off some neat Home Sheep Home 2 footage, concept art, grey boxes and stats. On the floor above this the game jam was kicking off. The theme of the jam was "colour" and there were pods of super-talented devs and artists huddled around their Mac Books crafting some great looking games. I got to play a couple and hopefully they'll all be online shortly.

Downstairs was the Plimitron: ExPlays own Winnitron, although somehow the main Winnitron button had been mapped to the "ESC" key by mistake, which meant most the Flash games died a horrible death when it was pressed 🙂 Still it was fun to see 2-player Canabalt all the same, albeit briefly.

James Brooksby from DoubleSix Games gave an interesting talk on their zombie shooter games including the new All Zombies Must Die! It was fascinating to see his graphs showing the dramatic peak in sales just over the halloween period. Plus the number of different avenues they had experimented with – such as DLC packs, PS Home items, firesale weekends and promos. The range of virtual items they created from just one game was impressive and all of them helped bring in a little bit more cash to their coffers.
Hire Us
All about Photon Storm and our
HTML5 game development services

Recent Posts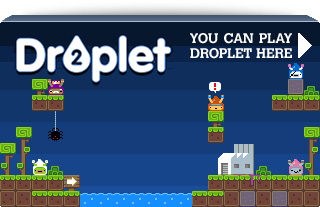 Filter our Content