Posts Tagged 'adobe max'
The session I gave at Adobe Max is now live on Adobe TV. The slides make a lot more sense when you can hear me giving my presentation alongside them. Please note that there is around 1 min of silence at the start of the video, but then it kicks off properly.

While the rest of the world debates the merits of Creative Cloud subscriptions, I gave my presentation on HTML5 game development for mobile browsers. I tried really hard to not "sugar coat" it, because it's actually really quite difficult process born from a lot of trial and error. But once I had settled into it I had a great time, and am really pleased with the feedback I've had so far.

For those who attended (and extra special thanks to those who had standing room only at the back!) I have uploaded my slides as promised. They are in PDF format but if you need them in another just leave a comment on this post.

http://sandbox.photonstorm.com/HTML5_Gaming_on_the_Mobile_Web.pdf

As pretty much all Flash devs connected to the Internet now know, Adobe announced proper 3D GPU support for Flash at the Adobe Max 2010 Conference. Codenamed "Molehill" you can read all about it here. I'm not going to wax lyrical about how great this will be, but instead I just wanted to collect together all the great videos showing this new technology off.

Max Racer

The one that started it all, as shown in the Max 2010 opening Keynote.

There are three videos featuring this game: The Multiplayer version, the Single Player version and a video introduction to what Flash 3D is all about (featuring this game) by Thibault Imbert.

Ostrova Online

From Alternativa, the same team who created the Max Racer game above, this is another showcase of their technology.

There are two videos of this game: The original one (referred to as "Islands Online" on Twitter, but non-Russian speakers!) and this slightly newer one, showing the game scene from different angles.

Metro 2033 Online

The final video from Alternativa.

Doesn't showcase much, other than a murky tunnel system and some nicely animated monsters. It's apparently a turn-based browser MMO-game in the universe of "Metro 2033" novel by famous Russian writer Dmitry Glukhovsk.

Zombie Tycoon Demo

This is a lovely looking game demo of Zombie Tycoon by Frima Studio.

Featuring half a million polygons, 500 zombies and some beautiful shadow and lighting effects, this is certainly exciting stuff! There are two versions of this video: The first is from the blog of Jean-Philippe Auclair who works for Frima Studio. His blog entry is a fascinating read because it gives some juicy technical details. His version of the video has the HiRes Stats component visible in the top left, so you can get a good idea of framerate / ram (in the HD version at least!). The second video is the official one which is similar, but without the interesting stats 🙂

Disconnected Demo

Last but not least is a new demo created by the Away 3D guru Rob Bateman and the Flash demo crew EvoFlash.

Take a trip around a (rather grey looking) city. Flying cars zoom by, water reflects the world, and then a giant purple metaball drops in and explodes the place into bits. Lovely demoscene music to boot.

I can't wait to see what else is coming! I also can't wait until this is in public beta. FlashPlayer 11 is going to be a real game changer for game developers at long, long, last.
Hire Us
All about Photon Storm and our
HTML5 game development services

Recent Posts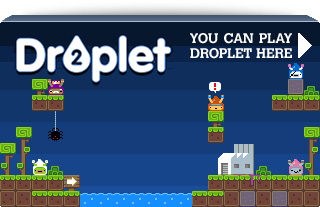 Filter our Content