Posts Tagged 'gpu'
This has been a long time coming. Nearly a years worth of puzzle boarding, planning, animating, development, testing and packaging. But it's finally out! Home Sheep Home 2: A Little Epic landed today across multiple platforms: Web (Flash), iOS (iPhone and iPad HD) and PC Download and is sitting happily on homesheephome2.com waiting for you to pay it a visit 🙂

The original game was something of a viral success story. Created in around12 days, primarily to promote new Shaun the Sheep episodes, it went absolutely ballistic on launch getting nearly 1 million plays per day at its peak. In 18 months it had managed 102 million plays and even today still pulls in quarter of a million players daily, with large clear peaks at the weekends.

It's fair to say the success of the game took us a little by surprise. We knew it was good, we knew the concept was quite original, had nice cross-gender appeal and the puzzles were challenging without being frustrating. But we had no idea that so many people out there would agree! It was quite amusing at first when the clones started to appear. Somewhat less respectable companies ripped the game off and it was unofficially ported to iOS and Android.

A Chinese company even decided to steal all of the graphics and code, re-colour the sheep pink, throw in a few new levels and released it as "Home Sheep Home 2". Somewhere around this point it was no longer funny any more and we realised it was time to  invest in making a true sequel (and as a side note: In the PC version there is a cheat mode that turns all of the sheep pink, in a not so subtle middle-finger to the original rip 🙂

[ Read more for developer insight on the build process ]

As pretty much all Flash devs connected to the Internet now know, Adobe announced proper 3D GPU support for Flash at the Adobe Max 2010 Conference. Codenamed "Molehill" you can read all about it here. I'm not going to wax lyrical about how great this will be, but instead I just wanted to collect together all the great videos showing this new technology off.

Max Racer

The one that started it all, as shown in the Max 2010 opening Keynote.

There are three videos featuring this game: The Multiplayer version, the Single Player version and a video introduction to what Flash 3D is all about (featuring this game) by Thibault Imbert.

Ostrova Online

From Alternativa, the same team who created the Max Racer game above, this is another showcase of their technology.

There are two videos of this game: The original one (referred to as "Islands Online" on Twitter, but non-Russian speakers!) and this slightly newer one, showing the game scene from different angles.

Metro 2033 Online

The final video from Alternativa.

Doesn't showcase much, other than a murky tunnel system and some nicely animated monsters. It's apparently a turn-based browser MMO-game in the universe of "Metro 2033" novel by famous Russian writer Dmitry Glukhovsk.

Zombie Tycoon Demo

This is a lovely looking game demo of Zombie Tycoon by Frima Studio.

Featuring half a million polygons, 500 zombies and some beautiful shadow and lighting effects, this is certainly exciting stuff! There are two versions of this video: The first is from the blog of Jean-Philippe Auclair who works for Frima Studio. His blog entry is a fascinating read because it gives some juicy technical details. His version of the video has the HiRes Stats component visible in the top left, so you can get a good idea of framerate / ram (in the HD version at least!). The second video is the official one which is similar, but without the interesting stats 🙂

Disconnected Demo

Last but not least is a new demo created by the Away 3D guru Rob Bateman and the Flash demo crew EvoFlash.

Take a trip around a (rather grey looking) city. Flying cars zoom by, water reflects the world, and then a giant purple metaball drops in and explodes the place into bits. Lovely demoscene music to boot.

I can't wait to see what else is coming! I also can't wait until this is in public beta. FlashPlayer 11 is going to be a real game changer for game developers at long, long, last.
Hire Us
All about Photon Storm and our
HTML5 game development services

Recent Posts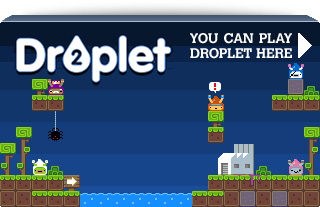 Filter our Content