Update 12th November 2012: I'm sorry to say but this book has been cancelled. It was quite some time ago actually, but for the benefit of people finding this old post through Google I just wanted to make it clear it's not going to happen any more. Sorry, but my development life took a new path a year ago to HTML5, so if I was going to write about anything now it would be that.
As some of you know I have been busy planning a book on game development with Flixel. However while sitting down to do the chapter list tonight it occurred to me that perhaps I was approaching it the wrong way. So I'm posting this up in the hope that I'll have enough feedback from you all to guide it to the correct result.
My dilemma is simply this:
A) Do I write a traditional book with chapters, bits of in-line code and illustrations?
B) Or do I attempt something a little more modern? By this I mean an online resource that contains all of the book content, but without the restrictions that paper publishing imposes on you. I.e. I can display full blocks of code collapsed for readability. I can embed swfs so you can actually see right away what effect the code had. If needs be I can use audio or video to enhance the learning. The content would be similar, it would just be embellished. A lot.
Don't get me wrong, I love books. I love buying them and thumbing through them at my leisure. But when it comes to books about coding I tend to nearly always want those while I'm next to my PC – especially books with a heavy reference or cookbook section to them.
With a book ultimately about game development, which is what mine is, I'm left wondering if it wouldn't serve the reader better to literally be able to see exactly what a piece of code will do. To be able to play it, right there in the page. And visually demonstrate what happens if you then tweak that code. The whole book would be available from the start, you wouldn't have to wait for new content to be written. And it wouldn't be a subscription service either: Just pay once for a login.
But I'm worried if you will actually "trust" buying access to a "book web site" from me – rather than something physical you can hold in your hands. Price-wise it won't be any difference to a print version, but how would you feel about access to a book site instead of a real book?
So please leave your comments and let me know what you think. Do so here on this post, here on the Flixel forums, or if you prefer in private then by email.
Posted on September 5th 2011 at 11:49 pm by Rich.
View more posts in Projects. Follow responses via the RSS 2.0 feed.
---
Make yourself heard
Hire Us
All about Photon Storm and our
HTML5 game development services

Recent Posts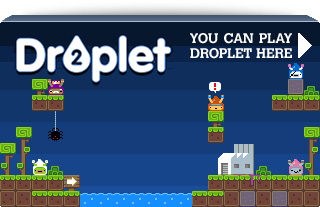 Filter our Content