I first started the Photon Storm site at the beginning of 2008. I had only been learning AS3 for a few months by then, and wanted somewhere to share my experiences. A lot has changed since that time! but today I'm finally pleased to unveil our brand new look that will serve us well into the coming 2012 and beyond.
Taa-daa!
If you've visited here in the past you'll notice a significant face-lift has taken place. The new style was created from the ground-up by my good friend Peter Jovanovic. And of course features our game artwork dotted all over the place. The site uses a custom WordPress theme developed by the ever excellent Ben Reid. Thank you both for your hard work. And if anyone reading needs some genius level pixel or php skils, drop them a line!
I spent a long time sorting out the categories and re-structuring it all. And while the paint is still wet in a few places I'm very happy with the end result. One of the biggest changes is that Ilija is now posting here. We've migrated over a couple of years worth of his artwork, and he'll keep it topped-up with fresh new content as and when he doodles it (and yes, he did the Pacman image above!)
As a thank you to all readers I will be posting up the full "Create a Retro Platform game in Flixel" series of tutorials that I originally wrote for .net magazine this week. Enjoy 🙂
Posted on September 14th 2011 at 2:06 pm by Rich.
View more posts in Projects. Follow responses via the RSS 2.0 feed.
---
Make yourself heard
Hire Us
All about Photon Storm and our
HTML5 game development services

Recent Posts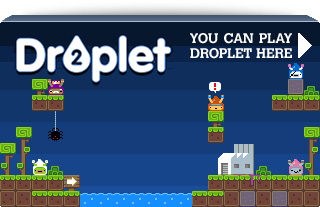 Filter our Content