Baldy Dash is a game myself and the talented crew at Aardman Digital built. It's to promote the new Shaun the Sheep Nintendo DS game "Off His Head" published by D3.
It marks my second game released this month, and my 5th involving sheep, farmers and lots of grass 🙂
The concept is similar to Star Fish – drive around, collect the wigs and avoid everything else. The sheep amble around the farmyard, trying their best to get in your way, slow you down and end your game.
If you play this game on the official Shaun the Sheep web site (and are logged-in) it will enter you into a competition to win a Nintendo DS and copy of the game. Just make sure you have the highest score on the Competition leaderboard by the end of November.
Click here to play Baldy Dash and read more about the development process.
Posted on October 19th 2009 at 11:22 pm by Rich.
View more posts in Aardman. Follow responses via the RSS 2.0 feed.
---
Make yourself heard
Hire Us
All about Photon Storm and our
HTML5 game development services

Recent Posts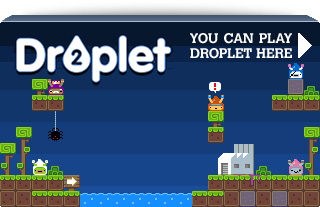 Filter our Content