Back in August we wrote about the $10,000 Unity 3D Indie Developer Challenge that was being run by Muse Games. All they were looking for was "A Working Prototype demoing your game concept". The prize was a healthy sum of money and a distribution contract. Although obviously they were looking for games made in Unity and not Flash, it was still great to see a company supporting indie game devs, regardless of their choice of language.
Well it's now time for you to play and vote on the games you think should win! There are 35 entries in all, and as you'd expect the game genre and quality of finish differs wildly. A couple of games caught my eye immediately – the first was Water Mania, which was supposed to be all about racing a speedboat against opponents around islands. Lovely stuff. Except it wasn't. What it really was was a single boat zooming across a flat water plane with some terrain. Zero collision, zero opponents, zero game really. Still, it had nice music.
A bit upset I moved on to the game Wings of Rage. It looked like a 3D WW2 combat flight sim. I'm a die-hard WW1/WW2 flight sim fanatic, and thankfully this one was at least playable. The flight mechanics didn't feel like you were flying a plane at all, but the gameplay was fun, and I enjoyed blowing the enemy planes and turrets up. It had a lot of niggling issues, but we can forgive that seeing as they only had to enter a prototype.
Feeling buoyed by this experience I tried another, the lovely named SpringyTurret. This involved dragging and sticking gun turrets onto walls, and chaining them together to blow up everything. Despite a quite difficult control system, once you got into it there was a true gold nugget of a game idea there. With more refinement I could see this one being really fun indeed.
That was just 3 out of the 35, sadly I ran out of time to play any more but they did all look interesting for the most part. RPG games, puzzle games, racing games and several FPS style are all represented. The quality of them is no higher than the sort of games I have judged many times in TGC competitions over the years (the Alienware compo being an especially good one). But it's still early days for Unity in the browser, and it's exciting to see where it may be headed.
Posted on October 23rd 2009 at 1:01 am by Rich.
View more posts in Game Development. Follow responses via the RSS 2.0 feed.
---
Make yourself heard
Hire Us
All about Photon Storm and our
HTML5 game development services

Recent Posts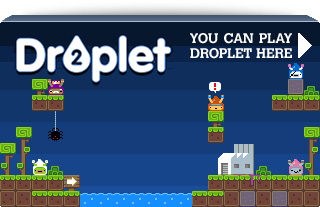 Filter our Content