2013 is certainly well under way now. Christmas and New Years are all but a distant memory and I suspect all of us are now deep back in to our work. Although we enjoyed a brief spell away from the office it's full steam ahead here right now.
I intended to write a summary of what 2012 meant for Photon Storm, but if I had to sum it up in one single word it would be: independence. 2012 was the year we went from being busy, hard working, full-time employees to being mentally busy, hard working, full-time-and-then-some but working for ourselves. And what a roller coaster of a ride it has been.
We took the concious decision to break away from Flash entirely and focus 100% on HTML5 games, specifically running in the mobile web browser. It was always meant to be a mixture of making our own games / IP, doing client work and collaborating on Kiwi, the HTML5 game framework we're deeply invested in. In an ideal world those three elements would balance out quite evenly. Of course the reality is that client work sucked up a huge majority of our time – this is in no way a bad thing of course, given the current economic climate we are in no way complaining about having lots of work on the books, but it did present challenges to a company so small that we hadn't anticipated tackling quite so soon.
For example by the end of the year we had started having to turn down significant projects because we simply didn't have the man-power to think about them, let alone build them. Originally I had intended for Photon Storm to remain a tight-knit micro company. Just the 2 core employees and then outsource the rest, but it became evident we needed more developers to take on the workload. Thanks to some postings on this site and a lot of networking we've now resolved this problem and have a much bigger core team than before, meaning we were able to jump into 2013 without having to say "sorry" to projects.
We enjoyed some fantastic clients too and we've learnt a lot about what is expected from HTML5 mobile browser games in the process. We're pleased to list the BBC, NBC Universal, the NFL (via Brandissimo!), MacMillan Publishing, Amazon, Agilent and more amongst our clients, with some exciting new ones we've picked up this year that we can't quite talk about yet.
As well as the client work we also managed to release 3 of our own games which we used to explore the HTML5 sponsor and advertising markets. This has been quite a learning experience in itself, lots of which I've blogged and talked about already so I won't repeat it here. But suffice to say that mobile ad revenue continues to amaze me: on Christmas day this year we saw an incredible 300% increase in traffic to our games and to our ad revenue as a result.  There are new opportunities arising in this space on a regular basis, so I'll do my best to keep you updated.
One thing I also did last year, which I've never done before, is to start speaking at technical conferences. I was very pleased to talk at onGameStart in Poland, at Adobes HQ in San Francisco and at the BBC Fusion Games Summit in the UK. It's not something I'm naturally 'good' at, but I'm getting better with each presentation, or perhaps just more confident 🙂
So what does 2013 hold for us? Due for release in Quarter 1 alone we've got one of our own new games (as soon as Ilija finishes the pixel work :), a third  game for the NFL, 4 new games for the BBC and 3 others for clients I can't mention yet. On-top of this we've been having some exciting discussions around Firefox OS and of course we've the KiwiJS framework to release. So it's busy for sure! But one thing I intend to do is start blogging tutorials again. I'm finding these is a massive demand for HTML5 knowledge both in terms of game build and deployment. I've had to turn down so many book offers it's not funny, but I'd rather distribute the knowledge on this site instead until I'm ready to write a book (one of my 2013 goals.)
So as we start off our first full year of independence we do so brimming with excitement at what lays ahead and the great people we're working with.
Posted on January 8th 2013 at 3:43 pm by Rich.
View more posts in Business. Follow responses via the RSS 2.0 feed.
---
Make yourself heard
Hire Us
All about Photon Storm and our
HTML5 game development services

Recent Posts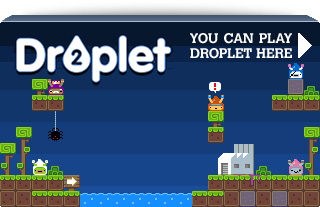 Filter our Content