We are pleased to announce that our 4th HTML5 mobile browser game for the BBC pre-school channel CBeebies is now out. Based on the brand new show Old Jack's Boat, staring Bernard Cribbins, Helen Lederer and Freema Agyeman, it allows little adventurers to peer into the depths of the sea and uncover the colourful characters living down below.
"Old Jack's Boat is a brand new show on CBeebies and features Children's TV legend Bernard Cribbins as 'Old Jack',  a retired fisherman who lives in a little village on the North Yorkshire Coast.  Helped along by a cast of colourful characters, 'Old Jack' tells tall stories from inside his old fishing boat. The series is a mix of live action and animation which allows Old Jack to wander along the seabed, visit tropical islands and fly high in the air on balloons always accompanied by his faithful dog, Salty."
As with all CBeebies projects we have to take a very different approach to the design and implementation due to the age ranges involved. For example buttons use iconography, not text, and the game needs to cater for 'inaccurate' touch events and other random elements that 3 year old's can inflict upon your mobile device.
Point your mobile browser at http://bbc.co.uk/cbeebies/ to find the fish.
Posted on January 23rd 2013 at 1:18 pm by Rich.
View more posts in Clients. Follow responses via the RSS 2.0 feed.
---
Make yourself heard
Hire Us
All about Photon Storm and our
HTML5 game development services

Recent Posts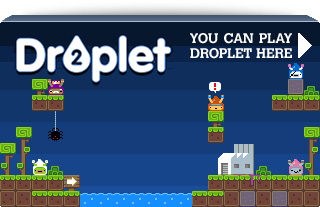 Filter our Content