Posts Tagged 'Happy New Year'
2013 is certainly well under way now. Christmas and New Years are all but a distant memory and I suspect all of us are now deep back in to our work. Although we enjoyed a brief spell away from the office it's full steam ahead here right now.

I intended to write a summary of what 2012 meant for Photon Storm, but if I had to sum it up in one single word it would be: independence. 2012 was the year we went from being busy, hard working, full-time employees to being mentally busy, hard working, full-time-and-then-some but working for ourselves. And what a roller coaster of a ride it has been.

We took the concious decision to break away from Flash entirely and focus 100% on HTML5 games, specifically running in the mobile web browser. It was always meant to be a mixture of making our own games / IP, doing client work and collaborating on Kiwi, the HTML5 game framework we're deeply invested in. In an ideal world those three elements would balance out quite evenly. Of course the reality is that client work sucked up a huge majority of our time – this is in no way a bad thing of course, given the current economic climate we are in no way complaining about having lots of work on the books, but it did present challenges to a company so small that we hadn't anticipated tackling quite so soon.

Happy New Year! 2011 was certainly eventful. While I won't dwell too long on the past I will pick out a few key moments and drop my 2012 thoughts into the mix.

2011 was the busiest year yet in terms of blog posts. As well as a new redesign we published 104 articles. Everything from coding tutorials, lots of Ilija's stunning artwork and of course observations on the Adobe debacle. This is a pace I don't intend to reduce in 2012 although focus is going to shift from being so heavily Flash based.

At the start of 2011 we were still riding high from the successful launch of Cat Astro Phi and it remains to this day my favourite game we've created so far. In terms of actual game releases 2011 was pretty light with only 1 full game Chickaboom and one mini-game Jingle Bells. The reason being that at the start of 2011 I released the first version of my Flixel Power Tools. What started out as a few helper classes turned into quite the monster by the end of the year, boasting 32 different classes, 88 examples and an interactive test suite that I'm still really proud of. It was my largest open source project yet and I'm extremely proud that developers are genuinely using it in their games.
Hire Us
All about Photon Storm and our
HTML5 game development services

Recent Posts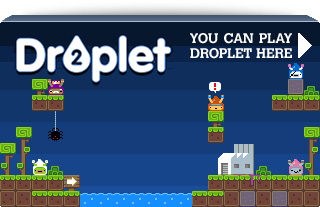 Filter our Content