Back in May 2010 we released the game Quartet. The aim was simple – you had to put together the robots faces as quickly as possible. The more accurately you assemble them, the more points you get. As you progress the game gets faster and faster until eventually you'll end-up putting a piece in the wrong place. It was a simple little game that Ilija and I put together over the space of a few days, but it has since been converted and revamped for the Commodore 64. Yes, the C64.
Called Assembloids it was an entry for the RGCD C64 Cartridge Challenge. Here is what they had to say about it: "Assembloids is all about assembling faces against a tight timer. Featuring high score verification codes and full screen open-border presentation (on both PAL and NTSC) there's a lot going on behind the simple design. Using player feedback, the team are already finalising a retail version with some nice improvements. Expect to hear more news on this one soon!"
Ilija did all the graphics and Enthusi and Conrad handled the coding and music respectively. I just watched on in admiration as it all come together at the very last moment 🙂 It's great to see our game on another platform, especially one as cool as the C64.
Download Assembloids from CSDb (who also made the great animated gif above)
Posted on December 9th 2012 at 1:00 pm by Rich.
View more posts in Games. Follow responses via the RSS 2.0 feed.
---
Make yourself heard
Hire Us
All about Photon Storm and our
HTML5 game development services

Recent Posts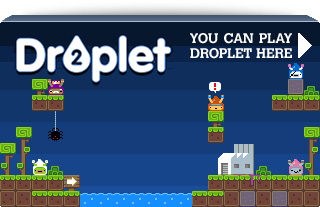 Filter our Content