Posts Tagged 'star fish'
I'm pleased to say that my latest game Star Fish is released and ready to play. Enjoy some underwater aquatic antics in this mouse avoider / collect-em-up. Although the whole game was started and finished in a day, I'm still happy with the presentation and playability. If I had wanted to spend more time I would have introduced moving baddies and more levels. Even so, there are 25 to complete, which is probably 20 more than most people will ever see 😉

The game uses artwork by the same artist that did the cute insects in my game Bug Box. I think the "cute factor" really played against me when the game was up for bidding on FlashGameLicense. Chris/FGL admitted to me that they don't have too many "kid friendly" portals on there, which made the game a hard sell. Still, my thanks to RobotJamGames and BigFishGames for taking it on 🙂

I'm very pleased to have created another game this year. I reckon I've still got a few left in me, but the months are closing in, and I sense the proximity of 2010.

Woohoo, I'm on a roll! 🙂 Tonight I finished my new game: Star Fish. It has been uploaded to FlashGameLicense and is under bidding there, so hopefully someone will take a bite (pun intended). Star Fish is a fun little undersea mouse-avoider / collect-em-up, spread over 25 levels.

(This is a screen shot of a particularly hectic level!)

If you're an FGL friend then you can play it here on FlashGameLicense (developer ratings appreciated!). Everyone else will have to wait until the official release, sorry (or just email me)

I developed the whole game in 12 hours flat (over the course of 3 days, working evenings). That makes it the absolute fastest game I've ever created. It also means I finally managed to achieve my goal of making a game in a day that I set out to do with my previous game Bug Box, but ultimately failed. The next couple of games that I've got in development are much larger, and will take a lot longer to bring to fruition, so I'm happy to have sneaked this one out.

I'm a bit worried that the cute visuals will put sponsors off. It makes the game immediately family / girl / casual portal friendly, but it also means it'll drop like a lead balloon on the likes of Newgrounds or Kongregate. Such is life 🙂 This is a game I'd be happy for anyone in my family to play, and for that I'm pleased. I'll keep you all updated as to how it performs.
Hire Us
All about Photon Storm and our
HTML5 game development services

Recent Posts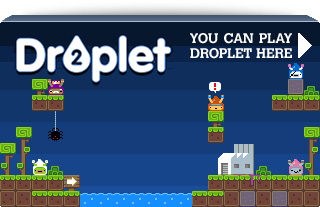 Filter our Content