Posts Tagged 'game in a day'
Woohoo, I'm on a roll! 🙂 Tonight I finished my new game: Star Fish. It has been uploaded to FlashGameLicense and is under bidding there, so hopefully someone will take a bite (pun intended). Star Fish is a fun little undersea mouse-avoider / collect-em-up, spread over 25 levels.

(This is a screen shot of a particularly hectic level!)

If you're an FGL friend then you can play it here on FlashGameLicense (developer ratings appreciated!). Everyone else will have to wait until the official release, sorry (or just email me)

I developed the whole game in 12 hours flat (over the course of 3 days, working evenings). That makes it the absolute fastest game I've ever created. It also means I finally managed to achieve my goal of making a game in a day that I set out to do with my previous game Bug Box, but ultimately failed. The next couple of games that I've got in development are much larger, and will take a lot longer to bring to fruition, so I'm happy to have sneaked this one out.

I'm a bit worried that the cute visuals will put sponsors off. It makes the game immediately family / girl / casual portal friendly, but it also means it'll drop like a lead balloon on the likes of Newgrounds or Kongregate. Such is life 🙂 This is a game I'd be happy for anyone in my family to play, and for that I'm pleased. I'll keep you all updated as to how it performs.
Hire Us
All about Photon Storm and our
HTML5 game development services

Recent Posts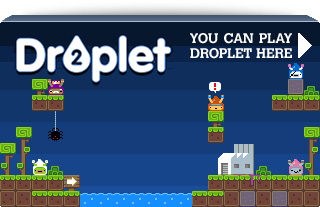 Filter our Content