I'm pleased to say that my latest game Star Fish is released and ready to play. Enjoy some underwater aquatic antics in this mouse avoider / collect-em-up. Although the whole game was started and finished in a day, I'm still happy with the presentation and playability. If I had wanted to spend more time I would have introduced moving baddies and more levels. Even so, there are 25 to complete, which is probably 20 more than most people will ever see 😉
The game uses artwork by the same artist that did the cute insects in my game Bug Box. I think the "cute factor" really played against me when the game was up for bidding on FlashGameLicense. Chris/FGL admitted to me that they don't have too many "kid friendly" portals on there, which made the game a hard sell. Still, my thanks to RobotJamGames and BigFishGames for taking it on 🙂
I'm very pleased to have created another game this year. I reckon I've still got a few left in me, but the months are closing in, and I sense the proximity of 2010.
Posted on September 24th 2009 at 2:47 am by Rich.
View more posts in Games. Follow responses via the RSS 2.0 feed.
---
Make yourself heard
Hire Us
All about Photon Storm and our
HTML5 game development services

Recent Posts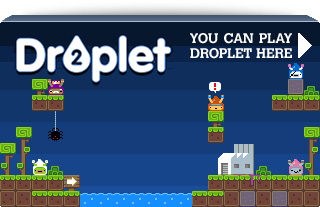 Filter our Content