Posts Tagged 'spectrum'
I was really excited to receive another couple of books in The Spectrum Games Bible series today. It's a series of 6 books that present screen shots and mini community written reviews of 1,200 Sinclair Spectrum games released between 1982 and now. Editted and compiled by Paul Johns and Michael Fraser these are fascinating reads.

I love just picking a book and opening it on a random page to see what retro gaming delight (or howler!) will greet me. The games are presented by year and alphabetical order, with a neat index at the back of each should you wish to locate something specific.

Game reviews are often quite short, but for some span a page or two. Nearly all of them have screen shots which really help to jog the old grey matter. As the reviews are written by community members they vary in quality. Some are a little too introspective, focusing on the life story behind that particular game for the reviewer, rather than the game itself. But overall they are still a great read. I'd strongly recommend them to anyone who has an interest in retro gaming, or Flash game development today – as they are a gold mine of ideas and concepts.

The books vary in price as they are printed and delivered by lulu.com, so the higher the page count, the more it costs. The print quality is excellent and the colour covers a nice touch. Layout is clean and clear and I had no printing issues with any of them. If you are extremely flush with cash then you can buy full-colour editions, which have all screen shots in full colour internally. The cost of these editions ranges from between £40 and £70, with postage on-top! However the ones I (and I dare-say most people) own are the colour cover with black and white internal pages. They are a far more reasonable £9 to £10.

Visit the web site for more details: http://www.spectrumgamesbible.co.uk

The winner of the Breakpoint 64k PC demo this year is just brilliant. It's not a PC demo done in the "spectrum style" – it's actually a Spectrum demo, running in an emulator, all in 64k. Ok so the emulator is "overclocked" but still, bloody hell.. this is some mad Z80 skills.
Hire Us
All about Photon Storm and our
HTML5 game development services

Recent Posts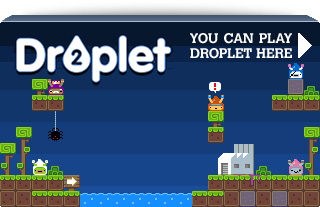 Filter our Content