Posts Tagged 'interview'
I'm very pleased to announce that Issue 144 of Computer Arts Projects magazine went on sale today. Ordinarily this wouldn't be anything I'd blog about, but this issue is a little bit special. It carries a full-page feature on Photon Storm.

Entitled "From online to mobile" it talks about 4 of our games, and how we approach game development with mobile in mind.

There are some lovely screen shots of the Droplet game sprite sheet, Quartet, our new game Cat Astro Phi (which will be front-paged on NewGrounds next Wednesday) and the coming-soon Chickaboom.

While the article itself is a bit tongue-in-cheek, some of it clearly made-up on my behalf, it's still nice to be represented in the mainstream press.

And even nicer to see Ilija's awesome artwork in full colour display.

Computer Arts Projects 144. You can buy the single issue (soon) from here.

Issue 197 (the super shiny golden Christmas one) of .NET magazine has a two page spread featuring yours truly, and the rest of the awesome team at Aardman Digital. They fired various questions at us about the work we do, which myself, Dan and Gav answered. There's also a mini showcase of our projects including a few of my games, WebbliWorld and two of Chris's games he developed for us.

Feel free to download the article (2 page PDF file, 160KB). Sorry about the image quality, it's pretty low. But you'll get the general idea!

I know that "print is dead" (yadda yadda) but it's still nice to see yourself featured in something real and tangible. And I'm a sucker for magazines 🙂

Jeff over at 8-bit Rocket has just published an interview he conducted with me.

If you can wade through some of the waffle for long enough then hopefully you'll take away a few ideas re: Flash game development. Plus a few parts about my early geek life and how it influenced the type of games I make today.

It was good fun doing the interview, and I thank Jeff for the opportunity.
Hire Us
All about Photon Storm and our
HTML5 game development services

Recent Posts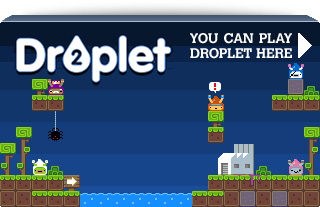 Filter our Content