I'm very pleased to announce that Issue 144 of Computer Arts Projects magazine went on sale today. Ordinarily this wouldn't be anything I'd blog about, but this issue is a little bit special. It carries a full-page feature on Photon Storm.
Entitled "From online to mobile" it talks about 4 of our games, and how we approach game development with mobile in mind.
There are some lovely screen shots of the Droplet game sprite sheet, Quartet, our new game Cat Astro Phi (which will be front-paged on NewGrounds next Wednesday) and the coming-soon Chickaboom.
While the article itself is a bit tongue-in-cheek, some of it clearly made-up on my behalf, it's still nice to be represented in the mainstream press.
And even nicer to see Ilija's awesome artwork in full colour display.
Computer Arts Projects 144. You can buy the single issue (soon) from here.
Posted on December 2nd 2010 at 6:40 pm by Rich.
View more posts in In the Media. Follow responses via the RSS 2.0 feed.
---
Make yourself heard
Hire Us
All about Photon Storm and our
HTML5 game development services

Recent Posts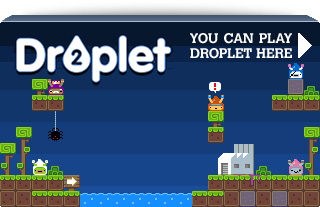 Filter our Content