Happy New Year! 2011 was certainly eventful. While I won't dwell too long on the past I will pick out a few key moments and drop my 2012 thoughts into the mix.
2011 was the busiest year yet in terms of blog posts. As well as a new redesign we published 104 articles. Everything from coding tutorials, lots of Ilija's stunning artwork and of course observations on the Adobe debacle. This is a pace I don't intend to reduce in 2012 although focus is going to shift from being so heavily Flash based.
At the start of 2011 we were still riding high from the successful launch of Cat Astro Phi and it remains to this day my favourite game we've created so far. In terms of actual game releases 2011 was pretty light with only 1 full game Chickaboom and one mini-game Jingle Bells. The reason being that at the start of 2011 I released the first version of my Flixel Power Tools. What started out as a few helper classes turned into quite the monster by the end of the year, boasting 32 different classes, 88 examples and an interactive test suite that I'm still really proud of. It was my largest open source project yet and I'm extremely proud that developers are genuinely using it in their games.
It also taught me a lot about API design and frameworks in general. The months of feedback from both experienced and new developers all fed into my desire to create my own game framework. This was supposed to be a Flash / Stage3D based project and it kicked off in that direction. That was until Adobe pulled the rug out from under the feet of so many developers and threw the Flash world into disarray. I had been experimenting with JavaScript / HTML5 for a few months prior to this, but their actions solidified the route I would be taking in 2012.
Another casualty of this was my Flixel book which I had been working on for a few months. I'm still not sure what I'll do here. Part of me wants to finish it. The other part knows there are only so many hours in the day. Reality may win here, but I would still love to have a book published before paper becomes a thing of the past.
On a professional level it was a heck of a year. With many many high quality Aardman Digital releases under our belt. From creating one of the most accessible apps on the web for children with disabilities, to helping create a sequel to our biggest game ever, it was certainly action packed!
The year ended on a massive high, with a great 4 page Studio Profile article on us in Edge Magazine including a mini interview / photo with yours truly and Chris, lead developer on Home Sheep Home 2. If you ever wanted to see where I work and who with then have a look at that issue (available in print and digital) 🙂
Moving forward …
So what will 2012 bring to the table? It's a mixture this year, but the headliner will be the release of our HTML5 Game Framework. I've been secretly working on this for a few months now. Taking everything I've learnt from the thousands of hours invested in to my Flixel tools and games, combined with all that I love about making game dev as easy and fun as possible. And a new game framework is the end result. Expect early releases of this by the end of the month and full steam ahead from there. I've not given-up on the Flixel Power Tools, but don't expect any significant updates to them this year I'm afraid. A few point releases here and there to fix bugs.
I also intend to release two new games: Cha Cha Chameleon and Kyobi 2. But this time around I will be in charge of both the Flash and mobile versions directly and will build them using my HTML5 framework. I still expect Flash to dominate the desktop browser game market in terms of actual figures. But there are exciting new HTML5 shaped opportunities opening up all the time and 2012 will be about grasping those as quickly as possible.
I appreciate that a lot of people reading this are die-hard Flashers, so if the JavaScript posts start to get annoying then I'm sorry, and I do expect to lose a few of you along the way. But there is such fire and drive in the HTML5 world at the moment, especially around game development, that it's absolutely infectious and I love being a part of it. Every day I read about new features and advancements, or see new HTML5 games that push boundaries like they've never been pushed before. And there is absolutely no sign of it slowing down. To be honest it reminds me of the Flash scene 5 years ago.
For those that stick with me on this journey I honestly believe 2012 is going to be a very exciting year indeed. I am truly looking forward to seeing where it takes me, and happily welcome you all along for the ride.
Posted on January 1st 2012 at 8:54 pm by Rich.
View more posts in Game Development. Follow responses via the RSS 2.0 feed.
---
Make yourself heard
Hire Us
All about Photon Storm and our
HTML5 game development services

Recent Posts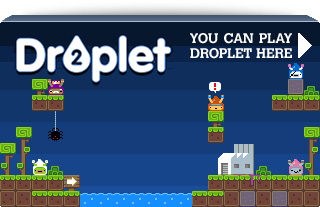 Filter our Content