Posts Tagged 'FlodPro'
Christian threw a new beta of Flod 3 at me today, and the list of playable module formats just keeps on getting better and better! New in this beta is support for SoundFX 1 & 2 and all variants of the David Whittaker format. It brings the list of total supported formats to 18 (listed below).

He plans on adding support for Rob Hubbard, TFMX and TFMX 7 Voices formats – and I think that will complete the set for Flod 3! It will quite simply be the best mod/chip replayer in AS3. Heck, the replay quality of standard mods is already well beyond the likes of ModPlug. All it really needs is someone to wrap it up in a sexy AIR app shell, and we've got ourselves an incredible new multi-format mod/chip player.

Download the Beta 2 demo (550Kb) which includes 5 tunes: Another World Intro (SoundFX), Leonardo Intro (SoundFX 2), Shadow of the Beast Title, Wrath of the Demo and Xenon 2 Megablast (all DW variants). Needless to say it's Flash Player 10 only.

The full list of formats supported by Flod 3 currently stands at:

Delta Music 1
Delta Music 2
Digital Musician
Digital Musician 7 Voices
Future Composer 1.x
Future Composer 1.4
His Master's NoiseTracker
SidMon 1
SidMon 2
SoundFX 1.x
SoundFX 2.x
Brian Postma's SoundMon 1.x
Brian Postma's SoundMon 2.x
Ultimate SoundTracker
Generic SoundTrackers
NoiseTracker
ProTracker
David Whittaker (all)

Christian Corti has been hard at work on the Flod Replay library, and Flod Pro incorporates the latest version and a whole lot more, wrapped up in a sexy ProTracker style interface! He gave me permission to show you a demo of it, so have a play with this:

[swfobj src="http://sandbox.photonstorm.com/flod/FlodProSneakPreview.swf" width="568″ height="477″]

Click "Browse" and select a soundtracker module (.mod file) then hit "Play". Some features work, some don't. The two sliders on the bottom right are for volume and stereo separation. The numbers 1-4 at the top enable/disable the channels. Clicking through the sample names often reveal hidden messages from the composers 🙂

Just check out the replay quality! It's now playing back a lot of mods better than even ModPlug can, all from AS3 / FP10.

If you don't have any soundtracker modules to load into it then here is a little zip (655KB) with 5 classic Amiga tunes and the FlodPro SWF. Or you can downloads thousands of tunes from sites like Amiga Music Preservation.
Hire Us
All about Photon Storm and our
HTML5 game development services

Recent Posts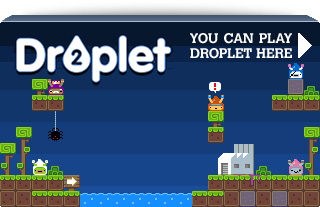 Filter our Content