Cat Astro Phi is a game Ilija and I have been working on, and tinkering with, for the past month or so. I always wanted to make a Gameboy Classic game, back in the day, but was too young and never got the chance. This changed when in August my main desktop PC died. While I waited 6 weeks for a replacement all I had access to was a very basic laptop. No Flash IDE, no Photoshop, no SoundBooth.  Just really basic software and not much grunt power. So I thought it'd be fun to try and create a game, in the style of a Gameboy Classic, as all I had access to were super-limited apps anyway. So I restricted myself to those limitations – a resolution of 160 x 144, only 4 colours on-screen, 3 channel chip music, 8×8 tile sprites (or similar). It was a fun experience 🙂
Well one thing lead to another, and here we are two months later and Cat Astro Phi is done! Ilija has worked his usual pixel magic on the graphics and music, and together we've built a 3-level action adventure game. The blurb goes something like this …
"An unfortunate accident leaves your pet cat stranded. Explore and battle your way through three hostile alien planets. Each with their own puzzles, traps and inhabitants to encounter.

Created in the style of Gameboy Classic games, Cat Astro Phi features stunning pixel artwork and authentic sounds through-out. Three planets, with interactive story sequences between them, leads the player on a journey – as they explore the levels, interact with the environment, solve puzzles, hack lazer walls, explode bombs, avoid sentry guns and blow stuff up! All while searching for their missing pet cat. "
The game is in active bidding here on FlashGameLicense. If you're a sponsor / portal then join in 🙂 Fellow FGL devs can also play the game there.
The rest of you will have to wait until it's released into the wild I'm afraid. At which point I'll do a proper dev write-up. Until then I'll leave you with a couple of screen shots (click for full size).
Am glad to finally have this done 🙂 It's been too long since we released anything (6 months), but brand new babies will do that to your productivity!
Posted on November 5th 2010 at 6:28 am by Rich.
View more posts in Games. Follow responses via the RSS 2.0 feed.
---
Make yourself heard
Hire Us
All about Photon Storm and our
HTML5 game development services

Recent Posts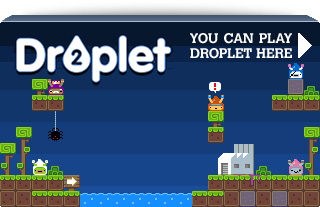 Filter our Content