I'm really  happy to have finally pushed v1.6 of the Flixel Power Tools from dev to master! The major new class is FlxControl. On the surface it may seem a bit pointless, after-all keyboard controls in Flixel are dead easy, right? But it actually wraps those up with the FlxSprite motion and physics. This means you just tell it how many pixels/second you want the sprite to move, and it'll do the rest! Maximum velocity, acceleration, deceleration, gravity, firing, jumping and flipping all supported. There are 5 new Test Suite examples showing how to use FlxControl, including a platformer demo (the screen shot below), a 2-player on the same keyboard demo and a simple space invaders game.
I'm particularly happy about one feature in FlxControl – the ability for a "fall jump" timer. In Mario games there is a very short period of time in which you can still jump even if you've just fallen off the end of a platform. FlxControl lets you set that value, so your game can feature it too! You can experience it in the Control Test 2 demo. The little chick sprite can fall-jump, giving him much greater air control. Of course, it's optional.
Also updated was FlxScrollZone with a new feature that made it work better with images containing alpha data. Finally a new Special FX Plugin – DropDown, which creates a nice way of revealing a title page or other in-game element.
As usual grab it from github or click any screen shot to see the full Flixel Power Tools page.
Posted on May 18th 2011 at 2:00 am by Rich.
View more posts in Flixel Power Tools. Follow responses via the RSS 2.0 feed.
---
Make yourself heard
Hire Us
All about Photon Storm and our
HTML5 game development services

Recent Posts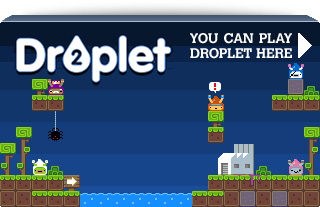 Filter our Content