A month ago .net magazine published part 1 of my article on how to build a Retro Game using Flixel. Well Issue 218 has now hit subscribers doormats and should now be in stores, and it contains the concluding article.
Part 2 deals with adding: A title page / attract mode, pink cat shaped baddies, a Game Over sequence, and music and sound effects. Everything audio in this part was composed by the mentally talented Brendan Ratliff (better known as Echolevel). He created a suitably "chick like" chiptastic title tune and plenty of in-game effects to pump-up the mood. The article includes a decent section on how he approached the music and the tools he used. Check out his work at echolevel.co.uk and if you want some top tunes for your game, drop him a line!
There's a bit less Flixel code in part 2, and more general "wrapping up your game" topics such as selling it on FGL and distribution. But I hope you find it an interesting read all the same. To those of you who have gone out of your way to acquire the magazine to read part 1 I really do thank you – I know it's not easy to buy, especially outside the UK. You may be pleased to know I'm in advanced talks with Packt Publishing about creating a Flixel specific book. Rather than spend 10 months churning out some monster that is utterly out of date the second it hits the press, Packt instead want to try publishing much smaller, more focused books. So 70 pages instead of 300+, quicker to author and much cheaper and more relevant as a result. If there is anything you'd like to see specifically covered in this book please drop me a line or leave a comment.
You can buy issue 217 (Part 1) and 218 (Part 2) from the magazines web site in download or print format
Posted on July 19th 2011 at 1:00 pm by Rich.
View more posts in Articles. Follow responses via the RSS 2.0 feed.
---
Make yourself heard
Hire Us
All about Photon Storm and our
HTML5 game development services

Recent Posts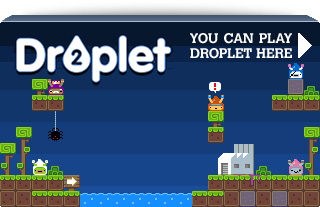 Filter our Content