Although I don't normally blog about the games we create at work, I'm making an exception here. This is because it's the first real "girls game" I've ever designed. And while it's a world apart from the usual sort of games you'll find on my site I'm really pleased with the outcome.
Me and My Donkey was created for The Donkey Sanctuary who are an international animal welfare charity. They work to protect and care for donkeys and mules worldwide. So naturally it fitted that the game should be about nurturing a donkey back to health.
You pick from one of 3 donkeys and then care for them over a period of 1 week. As each day unfolds new items become available. On Monday you can feed the donkey hay or give its coat a good brush. This unlocks carrots and a hoof oil dropper for Tuesday, and so on. Donkey progress is displayed via 3 stats bars: Hunger, Happiness and Health. Each day you get to perform a set number of tasks before it creeps to night-time and the day ends, giving a run-down of how well you did. By the end of the week if you've groomed and fed carefully you should have been awarded 3 rosettes (achievements) and got your donkey into tip-top shape, in time for the party on Saturday.
So yes, it's probably about as far removed from the usual alien blasting titles I make as you can get! But it was actually a very rewarding process, forcing me to think well outside my "comfort zone" of game design, and to cater for a gaming demographic that was mostly new to me. I lost count of how many "girl games" I played while researching. Part of me was a little dismayed that male / female gamers are so segregated in this way, and part of me was stunned that young girls enjoy playing games about avoiding being caught kissing! (not that you get to kiss the donkey of course, it was just quite an eye-opening genre to witness).
There are 3 donkeys to pick from, 5 mini-games, 3 achievements, a cute certificate to print out and some lovely ui, character and animation work from resident Aardman Digital design geniuses Robin Davey and Gavin Strange. Even after all the hours of development and play testing, something about the game still manages to curl the corners of my mouth into an involuntary smile, even on the darkest of days.
Obviously the prime reason for creating the game was to educate players about the work of the Donkey Sanctuary, and to get them interested in sponsoring a real donkey. There are 3 donkeys at the sanctuary that the game characters are based on, and it'll show you real photos of them at the end (and if you're lucky you can see them on the live webcam too). If you do decide to sponsor you get sent an unbelievably cute gift pack containing a donkey plush (based on the one picked in-game), pencil, eraser, stickers, rosette and certificate all nestling in a box full of fake straw. Definitely the first time I've had a  plush based on a game character too 🙂
So give the aliens a break for a few minutes, drop your ninja swords and see if Me and My Donkey can't melt a few cold hearts 🙂
Posted on July 18th 2011 at 4:04 pm by Rich.
View more posts in Aardman. Follow responses via the RSS 2.0 feed.
---
Make yourself heard
Hire Us
All about Photon Storm and our
HTML5 game development services

Recent Posts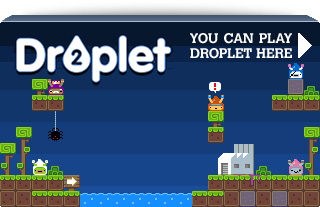 Filter our Content