I love listening to the BitJam Podcast. It's always full of great demoscene and game music, both old and new. But the other day they released podcast 136 which contains 18 tracks from the Immortal series of CDs. BitJam explain it best:
"The acclaimed "Immortal" project started to take shape in the mind of Portuguese game music composer Ruben Monteiro in 1997. The idea behind this project was (and still is) to release the greatest soundtracks from games released for the Commodore Amiga computer on CD – newly arranged and recorded in the studio, but not necessarily in a chart-compatible way. Instead, the "Immortal" producers aim to work with the original artists whenever possible: Chris Hülsbeck, Allister Brimble, Bjorn Lynne, Barry Leitch, Jason Page, Tim Wright and many others contributed exclusive tracks in the past. As of April 2011, four volumes have been released in the "Immortal" series, featuring music from classic games such as Shadow of the Beast, Turrican, Speedball 2, Pinball Dreams, Wing Commander, Alien Breed, Lemmings, or Cannon Fodder."
"Immortal 4 enriches the world of computer game music, featuring remixes of the music from 35 Amiga games in newly arranged studio productions. BitFellas pays tribute to the fantastic Immortal project and presents a selection of fine music from the Immortal CDs in BitJam Podcast #136, including a previously unreleased track."
What more can I say? Download and enjoy! And if you want to buy the Immortal 4 CD it's on sale at Maz Sound along with the previous 3 CDs. It's well worth it, the inlay and cover art is always beautiful. A lovely thing to actually own.
Posted on July 15th 2011 at 12:23 am by Rich.
View more posts in Geek Shopping. Follow responses via the RSS 2.0 feed.
---
Make yourself heard
Hire Us
All about Photon Storm and our
HTML5 game development services

Recent Posts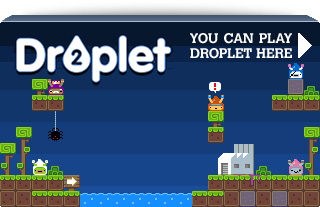 Filter our Content