It's been a busy few weeks for both Ilija and I. He has been off in Melbourne VJing at the Blip Festival. It was the biggest chip music event to hit Australia and had a formidable line-up including Bit Shifter, Nullsleep and my personal favourites Trash80. There are various videos and pictures of the show, all of them varying from "ok" to "terrible" in quality at the moment, but here you can see Saitone play while Ilija mixes the visuals in the background:
[youtube http://www.youtube.com/watch?v=9pqxeb6baRs]
Now he's finished playing with video mixers for a while he may even post the "Making of" the pixeltastic new RGCD logo 🙂
A book you say?
Over on my side of the planet I've been kept busy mostly buried deep in HTML5 land. I started out the year by doing a technical edit of Jesse Freeman's new book Introducing HTML5 Game Development published by O'Reilly. It's one of O'Reilly's new short-format books, meaning it weighs in at just over 100 pages rather than the usual epic tomes they publish. Jesse focussed the book specifically on coding with the ImpactJS framework and walks you through the process, start to finish, including wrapping it up for mobile. If you're new to ImpactJS and want a good cheap overview of using it, then for $14 you can't really go wrong (and members of his NY User Group can get 50% off even that low price!)
… and a podcast!
Matt and Geoff over at Lost Decade Games record a regular podcast called the Lostcast. Being html5 indie game devs they focus their podcast on and around this subject. Recent topics have included the Zynga cloning debacle and HTML5 the Bad Parts. Episode 9 was released today and features a nearly hour long interview with me about the subjects of html5, flash and game development in general. I had great fun chatting with the guys and thank them for inviting me to interview. To anyone who listens I apologise for rambling on for too long in parts, but hope you take away something interesting from the discussions anyway!
And even some games 🙂
I've also finished my first HTML5 game and a new Flash game. The Flash game was a bit of a departure for me in that it's a tower defense game, and I've never written one before. But it was an interesting challenge and I relished doing it! Due to Ilija's commitments being a rock star I worked with a new artist on this and am extremely happy with the end result. It goes live next week so I'll post about it then, but in the meantime here's a sneaky screen shot:
Oh and Flixel Power Tool users will be pleased to know that I've updated a few of the core classes quite a lot as a result of this game 🙂 I'll push to the github dev branch shortly.
The HTML5 game was the first part in my mobile html5 experiments to be completed. My plan is something like this: Create 1) A girls game 2) A very arcade style game 3) A puzzle game and 4) A socially lead Fantasy style game. I then wanted to see which (if any!) of these would sell to the mobile portals out there and for how much. The end result probably being  an epic blog post about the whole experience. Stage 1 is complete and under-way selling and the game for stage 2 is about 80% complete. I look forward to posting more on this in a few months time.
Posted on February 24th 2012 at 12:02 am by Rich.
View more posts in Game Development. Follow responses via the RSS 2.0 feed.
---
Make yourself heard
Hire Us
All about Photon Storm and our
HTML5 game development services

Recent Posts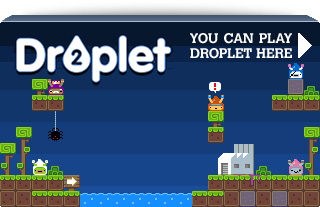 Filter our Content