Flash on the Beach 2008 is coming September 28th. See you there!
Francis Cheng has a fascinating blog entry about the new way you can use Object Initialisers in ECMA4
Jack over at GreenSock has released two great new classes: TransformMatrixProxy and ColorTransformProxy – being a Shockingly Green Club GreenSock member I already had these 🙂 but it's great to see them in the wild.
The uber-particle system Flint has been updated to version 1.0.1. This new build changes the way the renderers work, allowing you to now specify how large the render target is (before it was the full stage size). Release 1.0 also included particle flocking, which is great fun! Definitely check it out.
Over on the Adventures in Actionscript blog a new entry gives away the full source to a feature-rich AS3 pre-loader that includes MochiAd, MochiBot, simple Domain locking and a Vista style glossy progress bar. A nice little package. You can get the progress bar on its own if the rest doesn't appeal to you.
Posted on April 17th 2008 at 9:51 am by Rich.
View more posts in Cool Links. Follow responses via the RSS 2.0 feed.
---
Make yourself heard
Hire Us
All about Photon Storm and our
HTML5 game development services

Recent Posts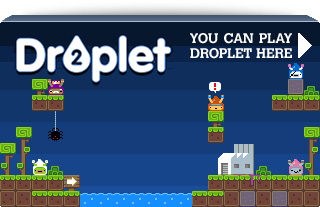 Filter our Content