Posts Tagged 'plays'
As I wrote about previously SpilGroup released my game Abombinaball on November 20th, so today I wanted to catch up and see how the stats were going – and to see which country was the most popular.

Sadly when they released the game they got the width/height of the SWF wrong, which meant the graphics distorted and it was really hard to play (as you couldn't even see your status bar). I think this has had a negative impact, and while they fixed it on their own portals, the fixes didn't carry to all the other sites that seed from them.

That aside I was happy to see that since November 20th (2 weeks ago today) the game has been played just short of half a million times (490,044 to be exact). That's a healthy 35,000 plays a day. For me personally this is fantastic. The very thought that I took a really old and mostly forgotten Atari ST classic and bought it back to life so vividly makes me giddy with pleasure 🙂

Strangely which country do you think liked the game the best? UK? US? Actually it was Spain, easily in the lead with 22% of the total plays. Poland came a close second with 17%. The worst performing country? Malaysia with a lowly 117 plays. Awww!

As Spils exclusive deal is now over Abombinaball has started to be featured elsewhere, including being today's top featured game on the excellent Gamezhero.com site. It's only been live for a few hours but has a 4/5 rating from 80 votes already, which is great. The Gamezhero team did a wonderful job of making the game feel special on their site, so full credit to them. I have not included stats from this version in the above total, so it'll be interesting to see how it compares.

I've also submitted the game to GameJacket and Mochi today. I'll add all of these figures into the next update when one month is up, so we can see how standard distribution via Mochi compares to the likes of heavyweight portal owners such as Spil.
Hire Us
All about Photon Storm and our
HTML5 game development services

Recent Posts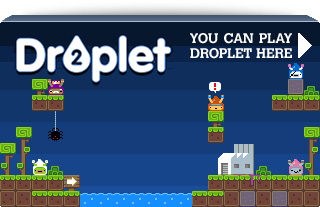 Filter our Content