Posts Tagged 'NFL'
We really enjoy working on the NFL Rush Zone games for CA based agency Brandissimo! So we were very pleased when they asked us to create a third game for them based on the new Rush Zone Season of the Guardians.

Guardian Training: Over Throw was built in HTML5 for desktop and mobile browser. You start in the VR zone where you learn to jump and throw before being unleashed across 4 changing stages. Smash down the blitz bot targets as you go, collecting the power-ups, avoiding the obstacles and seeing if you can smash the other players scores on the site.

In order to maintain performance on mobile browser we used a relatively low resolution (480×320) and up-scaled it for tablet. Working directly with the designers at Brandissimo! we were able to ensure the graphics still looked good scaled up. It also meant performance on lower-end devices was kept responsive, which is vital when you've a stack of blitz bots to knock down with your last chain bonus throw. They were able to mock-up the animations and effects in Flash and we translated those into HTML5.

Play Guardian Training: Over Throw on the NFL Rush Zone site.

We're pleased to announce that 2 of the games we built for the new NFL Rush Zone site are out. The site was designed and built by Brandissimo! and has been a key destination for American football loving kids since 2007. But due to increasing mobile traffic they built a mobile browser experience to coincide with the desktop one.

Part of this revamp included porting some of their much loved Flash games over to HTML5. We were pleased to have been asked to handle the ports of the games Galactic Rusherz and Jump Duck. As with all our games they were built for both mobile and tablet scale, and offer small slices of quick action fun.

Play them both at http://nflrz.nflrush.com/games – make sure you use a mobile browser or it'll redirect you to the desktop site.
Hire Us
All about Photon Storm and our
HTML5 game development services

Recent Posts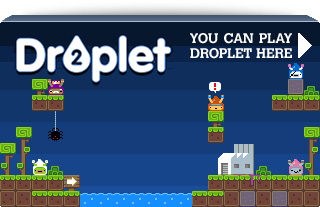 Filter our Content