We really enjoy working on the NFL Rush Zone games for CA based agency Brandissimo! So we were very pleased when they asked us to create a third game for them based on the new Rush Zone Season of the Guardians.
Guardian Training: Over Throw was built in HTML5 for desktop and mobile browser. You start in the VR zone where you learn to jump and throw before being unleashed across 4 changing stages. Smash down the blitz bot targets as you go, collecting the power-ups, avoiding the obstacles and seeing if you can smash the other players scores on the site.
In order to maintain performance on mobile browser we used a relatively low resolution (480×320) and up-scaled it for tablet. Working directly with the designers at Brandissimo! we were able to ensure the graphics still looked good scaled up. It also meant performance on lower-end devices was kept responsive, which is vital when you've a stack of blitz bots to knock down with your last chain bonus throw. They were able to mock-up the animations and effects in Flash and we translated those into HTML5.
Play Guardian Training: Over Throw on the NFL Rush Zone site.
Posted on March 17th 2013 at 12:23 am by Rich.
View more posts in Clients. Follow responses via the RSS 2.0 feed.
---
Make yourself heard
Hire Us
All about Photon Storm and our
HTML5 game development services

Recent Posts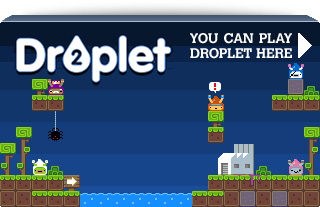 Filter our Content