Posts Tagged 'indie games searchlight'
I was really buzzed when Mark Carr of Indie Games Searchlight sent me a message on twitter saying he had something cool I may like to see. Naturally this perked my interest. And sure enough a few hours later he delivered! It's a truly fantastic video review of Cat Astro Phi.

I've embedded the video below, or you can watch it here.

My thanks to Mark for an excellent video and fair review! I really liked the way he fed lots of mini factoids into the piece, collected from my blog entries, tweets and NG comments. Research, that's what it's all about 🙂 and hey, he even nearly pronounced Ilija's name correctly. Almost.

You can follow Mark on twitter or Indie Games Searchlight on ScrewAttack.com.
Hire Us
All about Photon Storm and our
HTML5 game development services

Recent Posts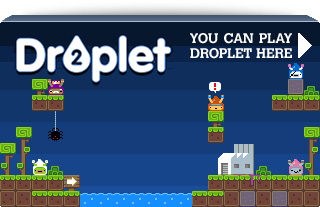 Filter our Content