Posts Tagged 'disasterpeace'
The Indie Game Music Bundle 2 is here. You can pay what you want for 5 indie game soundtracks including Aquaria, Sword and Sworcery, To the Moon, Jamestown and Machinarium.

But if you pay $10 or more you'll also get the complete soundtracks for another 9 games (so far!) one of which is the superb 8-bit soundtrack from our Gameboy tribute action adventure Cat Astro Phi, composed by the masterful Disasterpeace 🙂

Full details at http://www.gamemusicbundle.com/

I am very pleased to announce that we have finally shipped our new game: Cat Astro Phi. This has been a long, drawn-out development process. Not so much because of the game itself. Although I did fall foul of constant feature-creep. But because so many other things interrupted it:  My most insane period at work all year, the birth of my daughter, a huge 5-game release project for the BBC, and loads of other things. All fighting for a slice of my time.

But I finally battled through and got the game into a state where I felt it was nearly complete. Then I showed it to a few friends, and the reaction was awesome. Adam Atomic told me "I LOVE THIS GAME it is like sci-fi Link's Awakening i am like enthralled by this". Tom Fulp emailed and said "I just played through, killed the robot and got left behind on planet 4. It was mesmerizing!", and people I work with and respect highly were also very enthusiastic. So I knew I had something good on the boil. It's so easy to lose sight of that when you're deep in the game. For you, you almost hate the sight of it, and it just doesn't excite you any longer. Know what I mean? But to have people like Adam, Tom and Chris say really positive things gave me that belief in the game back again. Enough to fight through and finish.

And finish I did 🙂 The game is now up on NewGrounds (who also sponsored it) and will be front-paged today. There are 11 Medals for you to unlock, some of which are easier than others, and a host of easter eggs to find. Plus of course there is this amazing soundtrack too by Rich Vreeland! You just have to check it out, or buy the digital remix album. At $3 it's a steal!

Right now I'm going to have a bit of a rest, and take in the feedback and comments the game receives. I may make a few tweaks based on them, but essentially I now consider this game finished. And that's a wonderfully liberating feeling 🙂 Atari 16k contest here I come!
Hire Us
All about Photon Storm and our
HTML5 game development services

Recent Posts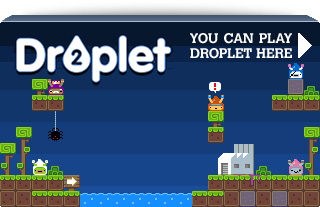 Filter our Content