Posts Tagged 'artwork'
Well this is just too much fun! Grootlicht have just released ActionScript Painter 2.0. I wasted a whole hour this evening creating images in this wonderful package. Remember Painter? This is similar. But automated. And made in AS3. It's a piece of FP10 wizardary and some of the results are beautiful. Here are a few of my creations:

I've a number of games in development at the moment, and I am looking for a quality artist to work with.

I'm happy to consider either direct paid-for work: You give me a quote, and I'll pay you for your time (and I don't mind paying a % upfront either). Or we can do something on a game royalty basis (50/50 sponsorship split, ad share, etc). If you are good enough, I'll even consider both.

My only criteria are that you're available to actually draw, not just once per quarter! And that you really understand game artwork requirements. So tile maps, explosions, characters, in-game GUI / HUD, buttons, etc.

As you can see from the games I've released I need bitmap / pixel art style. But I am not limited to it. If you find it easier to create models in 3DS Max and then render them out to sprites, that's fine by me. I just want quality end results, I don't care how you get there. But you must be comfortable working on the pixel tweaking level as I am not looking for a Flash "vector style" artist, sorry. Ideally you probably worked in creating artwork for mobile phone / GBA / DS /16-bit games, or have a style similar to this.

Hopefully this can be a long-term partnership rather than just one game, but we can see how it goes 🙂

My deadlines are flexible and my requirements are nearly always small and manageable. I am far likely to be asking you to "Please draw me 6 different coloured 32×32 gems in the style of Columns" as opposed to "We're remaking Metal Slug with twice as many levels / animations". I'm realistic. I want to get games made quickly, so my artwork requirements reflect that. You won't get drawn into some mammoth long project.

If you are interested please send me your portfolio (or links to games that feature your artwork) to rdavey at gmail dot com . Thanks!
Hire Us
All about Photon Storm and our
HTML5 game development services

Recent Posts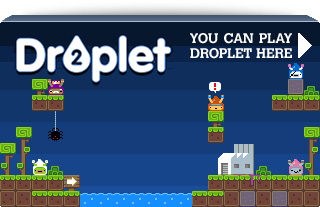 Filter our Content