It has been a while since I posted (other than about bitmap fonts in flixel). A brand new baby daughter and a wildly increased work load in the office has cut my coding time down dramatically. But tonight I updated and released our new game Quartet. Quartet is a graphically retro-inspired puzzle game. You attempt to assemble faces as quickly as possible, with more "complete" faces scoring much bigger points. As the timer decreases things get frantic and it's as much as you can do to survive, let alone put that final piece of robot chin into the slot you need to secure a "full face" bonus 🙂
The game is now in active bidding on FlashGameLicense, and we've had favourable feedback and play testing from a lot of people. Those who "get it" seem to really love it, and ferocious high score challenges have occurred on the beta test. We took a lot of player feedback on-board and produced the final build this weekend, which is up on FGL.
Right now I cannot tell how the bidding will go. It's started ok, with a healthy first bid, but the weekend has meant its failed to progress from there. I think the quirky retro style may put some sponsors off (as opposed to the game itself) but personally I love what Ilija's done with the graphics and music. It has a charm all of its own. And while part of my brain wonders what would have happened had we shoe-horned it into a contrived Aztec / Egyptian setting, or one with cute Safari animals, I'm glad we didn't.
I'm also glad that Quartet is finished, and that we completed it in such a short time scale. There is nothing quite like the feeling of finally releasing a game! It's quite a buzz. A good kick-start, because we have much bigger, more impressive titles looming sharply on the horizon, and some big changes for this blog. So stay tuned folks 🙂 oh and if you can view the game on FGL, be sure to check out the Credits!
Posted on May 23rd 2010 at 11:55 pm by Rich.
View more posts in Games. Follow responses via the RSS 2.0 feed.
---
Make yourself heard
Hire Us
All about Photon Storm and our
HTML5 game development services

Recent Posts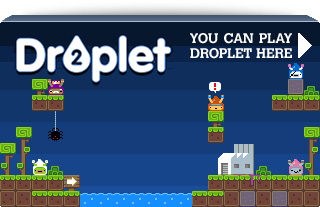 Filter our Content