I finished my game Fruiti Blox back in December 2008 and sold it to Candystand.com. A few months went by and they still hadn't released it. I asked them what the problem was and basically they were flat-out designing and releasing their new site. So Fruiti Blox got side-lined in the process. They are re-doing the graphics and branding for the game entirely so I can understand the delay.
However part of the original agreement was that after 3 months I could release a viral version with ads. Obviously the game still hasn't seen the light of day on their own site, so "3 months" was looking a long way off. I was always very happy with this game. The love and attention I poured into it paid off, so I was a bit upset that until now no-one got to experience that.
Thankfully they agreed this situation was a bit pants, sent me an animation to use and said I can release now providing it appeared at start-up. I took a couple of hours, packaged it all up and now it has finally entered the wild!
So you can now play Fruiti Blox on NewGrounds and Kongregate (ratings welcome on both!). It will start seeding fully over the coming weeks as it's on Mochi Distribution and FGD.
I've no idea how well it'll go down on NG and Kong, but releasing it there is like one of those developer "rights of passage" tasks you have to put your fledgling games through. Some get flamed into hell and back, some limp out with mediocre ratings and a feeling of averageness, while on those rare occassions you may actually get some comments beyond "meh" and ratings beyond "1/5 – No zombies".
I'm guessing due to the fact you really do have to read the tutorial in Fruiti Blox (otherwise it just doesn't "make sense") that it'll get slammed until it hits the more casual portals. Time will tell.
Posted on June 10th 2009 at 5:24 pm by Rich.
View more posts in Games. Follow responses via the RSS 2.0 feed.
---
Make yourself heard
Hire Us
All about Photon Storm and our
HTML5 game development services

Recent Posts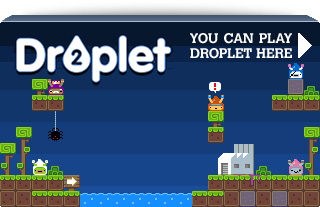 Filter our Content