The game Colour Chain was officially released onto the Shaun the Sheep site 6 days ago, and has been going down well. The "Top 5 scores of the day" feature is proving a good draw / challenge. So far the game has had 6000 plays in 6 days (which is on par for the traffic levels we get). The average time someone spends playing the game is a very healthy 6 minutes 5 seconds.
Wanting to experiment further I released Colour Chain onto Kongregate, Newgrounds and AddictingGames to see what the response would be like, and to get used to the submission process.
I wrapped my game in a GameJacket so I could monitor its travels, prepared some screen grabs and let it fly.
The game appeared on Newgrounds instantly (as an "Unapproved" title) and I was shocked to see it gain 300 plays in the first couple of hours. Newgrounds obviously has some serious traffic. It's got a pretty good rating on Newgrounds (3.18 / 5.0) and the comments are surprisingly friendly. Not at all what I expected.
Kongregate wouldn't let me use my GameJacket version, so I had to upload a plain vanilla one and trust their stats. It still received 300+ plays within hours of release. The average rating is 2.64, which is totally fair, and the comments are mostly constructive which is nice.
AddictingGames hasn't released the game yet, so we'll wait and see what happens. I'll post again when I have some more stats to share.
Play Colour Chain on Kongregate
Play Colour Chain on Newgrounds
Posted on May 7th 2008 at 10:12 am by Rich.
View more posts in Games. Follow responses via the RSS 2.0 feed.
---
Make yourself heard
Hire Us
All about Photon Storm and our
HTML5 game development services

Recent Posts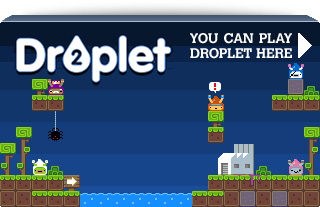 Filter our Content