Remember Quartet, our flash game from 2010? Remember the Commodore64 port called Assembloids from late last year? After being an unexpected hit in the RGCD C64 Cartridge Challenge it is now available to buy on a C64 cartridge in both regular and deluxe editions from RGCD and also as a cassette tape from Psytronik.
I was excited to receive my deluxe copy in the mail today, and just as back in the golden days, the box comes full of goodies. Apart from the radioactive-green cartridge itself, there's a neat little instruction booklet, a code-sheet for keeping track of your best scores, a sticker and a themed business card.
The game itself is further improved from the competition version, and features a multitude of neat little details.
Developing a game for C=64 has been immensely fun, in no small part thanks to having a great team of people. Enthusi (Dr. Martin Wendt) was constantly finding ways to squeeze even more stuff onto the cart and had endless patience for my (and others) requests and nagging.
It was a rare honour to have Conrad (Owen Crowley) employ his mastery of the legendary SID sound chip to provide a better-than-original rendition of my original Quartet MODs. Last but by no means least, Heavy Stylus (James Monkman) conceived and organised the whole effort and basically fathered the project.
Furthermore mad props to Jazzcat the trusty playtester and consultant who saved us from eternal shame on many an occasion. For me it's always a blast making graphics on the C=64 as working around its limitations  feels like a mix of doing pixel art and playing a puzzle game. Having to program a game from scratch meant re-balancing everything and the result is perhaps even more fine tuned to wreck your nerves just enough to still leave you wanting to have another go.
Here are some shots of the box contents (click for the high res version):
And here is the cover art in full detail:
So, if you've still got your breadbin lying around, dust off your kempston for some twitchy face-matching fun!
Buy the cartridge release from RGCD or on tape from the Binary Zone Retro Store.
Posted on February 20th 2013 at 12:58 pm by iLKke.
View more posts in Games. Follow responses via the RSS 2.0 feed.
---
Make yourself heard
Hire Us
All about Photon Storm and our
HTML5 game development services

Recent Posts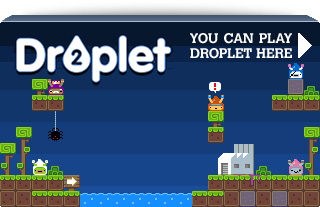 Filter our Content