If you've got smaller children and watch CBeebies in the UK then you've probably seen their First Time Online campaign running. The project is aimed both at educating parents about what CBeebies has to offer online, as well as encouraging and explaining to young children how to interact with it. This week the final of the 3 mobile interactions that we built went live.
Created for the mobile/tablet web browser they take the young players through learning about 3 common interactions: 'Touching' is introduced via an  Abney and Teal bubble popping game. The 'Swiping' mechanic is explained by hunting for the Piplings in Waybuloo and flicking the leaves away. And finally Postman Pat: Special Delivery Service introduces the concept of 'having to wait' for things to download – an unfortunate but unavoidable event in all online games!
It was great fun working with 3 such well known brands and pouring over the gorgeous assets provided with designer Tom Waterhouse.
You can play by visiting First Time Online on your mobile browser. Or if you're running Chrome then install the Chrome User Agent Switcher and set it to iOS – iPad mode, then you can play without leaving your desktop.
Posted on February 22nd 2013 at 11:58 am by Rich.
View more posts in Clients. Follow responses via the RSS 2.0 feed.
---
Make yourself heard
Hire Us
All about Photon Storm and our
HTML5 game development services

Recent Posts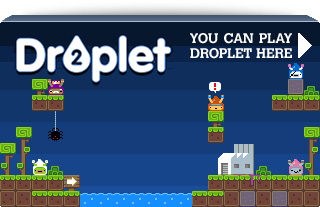 Filter our Content