Right now I've got 3 new Flash games in active development. Two of them are being developed at work because they tie-in with TV properties we own. The third is a remake of an Atari ST game called Abombinaball. This game is an arcade puzzler. You control a small bouncing ball that must bounce across a playfield to defuse bombs before they countdown to zero and explode. As you move across the playfield the grid blocks fall away behind you. So you have to plan your route carefully, but also quickly (because the bombs are constantly counting down).
It's a great game 🙂 So far I am about 3 days into development on it (that's just working a few hours per evening). I have grabbed all the graphics from the original, resized them, played the whole game from start to end (grabbing each level) and have built a level editor in Flash. I'm really pleased with the level editor, it's pretty easy to use and let me re-create the original levels with ease, but it also means I can create new ones too.
I'm going to release this with both the original Atari ST graphics (doubled in size) and with a brand new graphic set to give it that shine and polish todays gamers expect. I've not yet decided if I will keep the name of the game the same or not. It's quite a cool name, so probably 🙂 I'm trying to track down the original author (Martin Brownlow), but am not having much luck. I really want his blessing on this project before I release. Fun fact: He was the lead developer on Shiny classics such as MDK and Sacrifice. He's released a book called Game Programming Golden Rules which is a good read and contains some great coding practises that apply well to Flash (such as BSP Trees and Hash functions). Anyway here are a couple of grabs from the original:
Posted on June 20th 2008 at 3:15 am by Rich.
View more posts in Games. Follow responses via the RSS 2.0 feed.
---
Make yourself heard
Hire Us
All about Photon Storm and our
HTML5 game development services

Recent Posts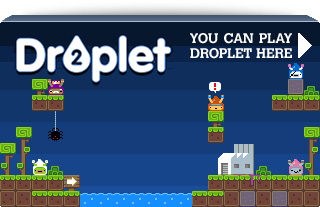 Filter our Content