For those unfamiliar with Flod, it is a set of JavaScript and AS3 libraries written by Christian Corti, that can accurately playback lots of different Amiga, PC and Atari ST music formats natively. It supports all of the common formats: FastTracker II, Ultimate Soundtracker, ProTracker, NoiseTracker and lots more including DeltaMusic, David Whittaker, FredEd and Jochen Hippel format tunes.
There are download packages for HTML5/JS using the Web Audio API found in Chrome. Also available are the AS3 class files for Flash.
Check it out on the Flod page.
So what's new in this release?
new David Whittaker player
new FredEd player
new Jochen Hippel player (regular and COSO formats, 4 voices only)
new Rob Hubbard player
added DigiBooster Pro 2.18 detection to the XM player
Delta Music 1.0, fixed wrong sustain value
Delta Music 2.0, fixed Warfalcons-Intromusik 2 crash
Delta Music 2.0, fixed wrong restart pointer
Digital Mugician, fixed sample loop pointer (fixes Hoi Level 4)
Future Composer (Flod only), 1.0/1.3 was using the wrong waves
SoundFX, fixed effect 7/8 [step down/up] (fixes Forever Tonight)
SidMON 2, fixed effect C/F [volume and speed] (fixes Cool Module)
SidMON 2 was processing effects at tick 0, it shouldn't 🙂
SoundMon, fixed buffer restore, most modules didn't play at all
ProTracker/NoiseTracker fixed vibrato depth value not set at the beginning
Fixed and updated Flip/Unzip
Posted on April 4th 2012 at 3:26 pm by Rich.
View more posts in Flod. Follow responses via the RSS 2.0 feed.
---
Make yourself heard
Hire Us
All about Photon Storm and our
HTML5 game development services

Recent Posts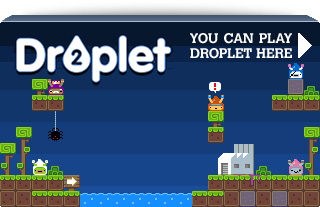 Filter our Content