I love the Internet. Well, more accurately I love the developers who hang out on it. And how sometimes they can throw unexpected delights at you, like one did  tonight. An innocuous little tweet from @Borundin (one Magnus Gustafsson) caught my eye in an otherwise quiet Tweetdeck session: "Excellent tutorial!  added some "multiplayer" features to Nutmeg using smartfoxserver".
Hang on, you've gone and done what?!
Nutmeg was a 2-part tutorial I wrote for .net magazine, showing how to use Flixel to make a retro platform game. It was utterly single player in design. But Magnus had decided to throw Smartfox Server into the mix and make it multiplayer. Needless to say I logged on instantly and was greeted by several other little chicks charging around the land, collecting stars and bounding off pink cats. Quite frankly it was awesome 🙂
There are further details and a link to play on Magnus's blog post. Me, I'm just pleased that someone felt inspired enough to do this. Being an author and open source developer is usually a very one-way process. It's really nice when you get such a great kickback like this now and again. Motivation to continue indeed.
Posted on August 2nd 2011 at 11:35 pm by Rich.
View more posts in Articles. Follow responses via the RSS 2.0 feed.
---
Make yourself heard
Hire Us
All about Photon Storm and our
HTML5 game development services

Recent Posts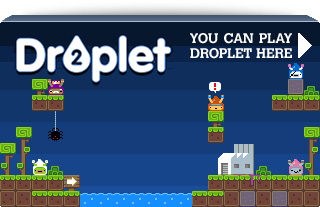 Filter our Content