While digging through a huge stack of old Atari ST disks I found one which contained a bunch of my first ever ST games and demos. Created with STOS these are extremely primitive pieces (even by the standards of the late 1980s!) but I found it amusing watching and playing them all the same.
My very first real game was called Octopod. It involved shooting octopus, which for no sane reason would drop a gold coin after they exploded in red meaty chunks. Shoot the coin and you got points. Don't shoot the octopus fast enough and you lost a life. Playing the game back tonight I found it insanely hard! Either my reflexes are vastly reduced now, or it doesn't run quite the same under emulation 😉
Eitherway I present you a video of Octopod (sans music, as Camtasia was being a dick re: recording inputs)
[swfobj src="http://sandbox.photonstorm.com/octopod.swf" width="660″ height="478″]
At the start you will see it's inside the STOS editor. At the time this was a quite nice place to work, and reasonably well featured. You could have memory resident programs loaded into membanks, so you could switch between say the compiler or sprite editor at the press of a few keys. The block across the top is where you'd assign a sequence of key commands to function keys. The nasty salmon colour scheme is my fault, the default was white text on black. Remember back then most of us coded using TV sets, so this could be quite painful after extended periods of time!
I do a "list" at the start so you can view the source code and have a giggle. Oh and yes, you had to use line numbers! Only with AMOS on the Amiga did they drop that restriction. You can find out loads more about STOS at the STOS Time Tunnel web site.
I'm now considering re-coding it in Flash as part of the GYM Board 30 minute challenge 🙂
Posted on July 17th 2009 at 11:49 pm by Rich.
View more posts in Retro. Follow responses via the RSS 2.0 feed.
---
Make yourself heard
Hire Us
All about Photon Storm and our
HTML5 game development services

Recent Posts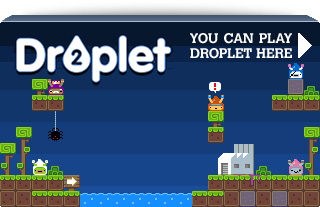 Filter our Content