I came across Objecty on Kickstarter today and I pledged before even watching the video. It's a Windows and Mac app dedicated to easing 2D game dev by bundling a raft of common tools together. At the moment they claim to have in a Texture Packer, Sprite Animator, Skeletal animation, Tweening and keyframe editor, Hotspot editor, Tilemap editor, Physics / Collision editor and others. It's all wrapped up with LUA export scripts, so you can tailor the data it outputs to your own game engine with ease, if it's not one of those already supported.
Now I don't know if SKN3 are capable of finishing this app of course, but I do know that something like it is needed and for that I was willing to risk some of my own money to see it happen. They are about 6% funded right now so I'm posting this just to do my bit and help them out. But as with all Kickstarters you do so at your own risk. Personally I thought the video was too long and cheesy and should have just focused on the app features up front, but hey, at least they actually have a video (*cough* Elite *cough*).
http://www.kickstarter.com/projects/skn3/objecty-2d-game-development-made-easier
Posted on November 7th 2012 at 10:26 pm by Rich.
View more posts in Software. Follow responses via the RSS 2.0 feed.
---
Make yourself heard
Hire Us
All about Photon Storm and our
HTML5 game development services

Recent Posts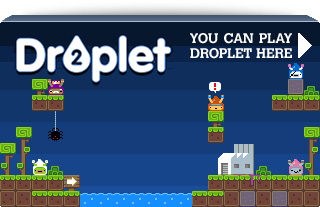 Filter our Content