I'd had the "old" design for my blog since April 2008. All I had done was stick my own header onto the default theme that came with WordPress. Hardly inspiring, but it did the job.
Tonight I sat down and pixelled my little heart out. The end result is this new design which I am much happier with. It makes the place feel like it's truly mine now 🙂 I've tested in FF3, Chrome and IE7, so apologies if it dies in anything else (Safari I'm looking at you).
I've got some plans up my sleeve to enhance the header a bit futher. I think the right-hand section is just begging for a little pong clock. Oh wait, no I mean it's begging for a mini game. So I'll see what I can whip-up. On the right you'll notice I've added links to twitter and FlashGameLicense.com, my home from home. Anything that supports the sterling work these guys do is fine by me.
Incase you were wondering, the Predator in the header image is clutching an Atari ST computer. It was drawn by the Pompey Pirates artist Sid-B for their menu disk 95. Click here to see the full image it was taken from, and loads of other stunning 16-colour pixel work.
Posted on March 12th 2009 at 6:22 am by Rich.
View more posts in Cool Links. Follow responses via the RSS 2.0 feed.
---
Make yourself heard
Hire Us
All about Photon Storm and our
HTML5 game development services

Recent Posts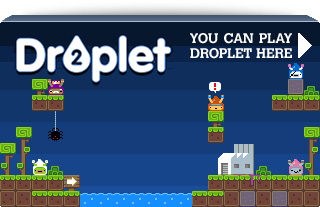 Filter our Content