I don't normally post pure link-lists to my blog, but there have been a number of really interesting things happening recently. And while the 8-bit Rocket guys are on a bit of a hiatus here is my lowly substitute to their links round-up 🙂
AS3 Space Invaders Emulation. Most people code their space invader clones the "traditional" way – "borrowing" some invader graphics from Google Images, shoving a load of sprites on the stage and creating their own mini shmup engine. Thibault on the other hand wrote an Intel8080 emulator in AS3 and ran the original arcade machine ROM through it 🙂 Truly great stuff.
Bryson Whiteman over on Sokay.net has an excellent write-up about good multiplayer design elements in games. this is based on the work (and GDC presentations) of Dani Bunton Berry, the author of M.U.L.E. Personally I think the advice given is really great for any game, multiplayer or not, and it's worth reading over. I especially liked the "Legends must grow" and the "Norm Effect" considerations.
Things have been going a bit nuts in the Alchemy camp recently. Somewhat kickstarted by the 300,000 pixel dot objects post things have grown at quite a pace. Ralph Hauwert over at UnitZeroOne has an excellent summary with links to extremely beautiful effects like Yonatan Offek's Sierpinski Particles and David Lenaerts Smoke, Milk and Ink. Or perhaps you'd like to texture a 3D object from Alchemy?! It's all quite fascinating stuff.
And finally nothing to do with Flash at all: I utterly cannot wait for Popcaps new game Plants vs. Zombies. I am sure it will be a monster success (and the 9/10 rating in Edge this month backs me up on that), but it just looks like such a fun game! Check out the music video on the web site for a taste of what's to come.
Posted on April 13th 2009 at 1:56 pm by Rich.
View more posts in Cool Links. Follow responses via the RSS 2.0 feed.
---
Make yourself heard
Hire Us
All about Photon Storm and our
HTML5 game development services

Recent Posts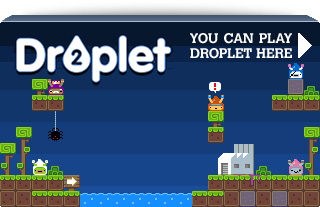 Filter our Content