Posts Tagged 'toe fluff'
We were contacted a week ago by Steve Rack, who had designed a character called Toe Fluff. He decided to open the character up to any artist who fancied creating a customised version. And let's just say it all went a bit mental from there! It grew into hundreds of quality customs, a big feature in Digital Artist magazine, and an exhibition to show off the best.

Steve had seen the work we did on the Droplet Series 2 game (indeed Gav has created his own spirograph inspired Toe Fluff for the exhibition), and he wanted to know if we'd be interested in creating a "retro art package".

Now dangle anything "retro" and "art related" in front of us, and we'll most likely bite your hand off while pixelling and coding you a new one. And thus, Sketch-A-Toe Fluff was born! You get a blank Toe Fluff shaped canvas to doodle on, all set in a nice retro homage to etch-a-sketch (without the complexity of the dial controls!).  Pick a crayon, and get drawing 🙂 Click the logo to find the "hidden" credits screen, with a new 8-bit tune from Ilija.

Steve would love it if you sent your best bits of work to him via email.

Full details, and the tool itself, are on the Sketch-A-Toe Fluff page. Have fun!
Hire Us
All about Photon Storm and our
HTML5 game development services

Recent Posts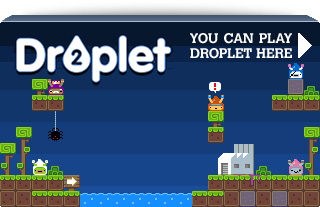 Filter our Content