Posts Tagged 'gimme5games'
After what feels like an age, Ilija and I are pleased to announce that our game Quartet is finally released to the wild, ready for you to play!

Although development of the game was very rapid (we had the whole concept, art and core game up and running inside of 24 hours) the sponsorship process on this one was anything but. As with most of our games we listed it on FlashGameLicense.com. The process started well, and a mini bidding-war broke out between Gimme5games and MiniJeugos. In the end we selected a bid from MiniJeugos, as although Gimme5 had bid higher, they gave us the ability to run our own ads. So we happily selected them as the winning bid, sent them a friendly message and waited…

… and waited, and waited. After a week we sent them another message on FGL. Nothing. A few days later we tried again, but still they refused to get back to us. Eventually after 2.5 weeks with not so much as a peep from them, we had had enough. Every single message we sent them was civil and polite, but what was so annoying is that we knew they were logging into FGL every day, because we could see their "last logged in" dates. Which basically meant they were choosing to ignore us, which is incredibly unprofessional. We asked FGL to step-in and take action, but they failed to respond to us either.

In the end I contacted the other bidder on the game, Gimme5, explained what had happened and offered them the game instead. They replied the same day, thankfully still wanted it and we took it from there. Our dealings with Gimme5 were fast, professional and courteous. They were quite precise about certain integration features, but it was all to do with their branding placement (they weren't cheeky enough to start asking us for gameplay changes, which an amazing amount of sponsors do!). So there was a bit of to-ing and fro-ing, but no worse than I've experienced with any other sponsor, and the game is live on their site today.

While we were integrating the Gimme5 API/branding, FGL did get back to us. They weren't able to offer any explanation as to what had happened with MiniJeugos, but we were at least able to cancel our agreement and transfer it to Gimme5. To this day MiniJeugos haven't so much as offered a single message to us, not even an apology, which is quite incredible. So there we have it… I personally know a number of devs who have dealt successfully with them, but they totally failed for us  – so if you are accepting a bid from them on FGL you may want to fire them a PM first, just to check they really mean it. Otherwise it could mean weeks of delay and wasted time trying to sort it out.
Hire Us
All about Photon Storm and our
HTML5 game development services

Recent Posts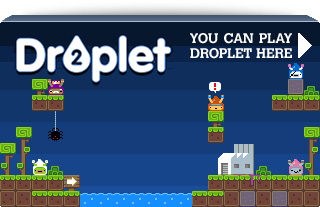 Filter our Content