Posts Tagged 'atari st remake'
Well I'm glad to say that after several months Abombinaball is finally out for the public to play! I put the development version on Flash Game License, eventually sold it to SpilGroup, had to translate it into 16 different languages (a hell of a lot of work) and it went live across the world today.

According to my tracking stats it's going down well, SpilGroup certainly have a decent chunk of traffic. Sadly they got the SWF dimensions wrong when putting live, but I've emailed them and it's being fixed now! So the high rating it currently has is despite the fact the graphics look a bit screwed!

Will keep an eye on play totals and report back how it goes in a few days.

I was pleased to see that Stickhead over at The Joy of Sticks blog (a superb Atari ST blog!) wrote a nice comparison of my version with the original including videos. You can read that here. Here's a video of the game taken from YouTube (created by The Joy of Sticks):

Oh and Jeff/Steve if you're reading this, you can now post about the little easter egg in it 🙂

You can play it on Agame.com or the translated versions at UK English, Netherlands, German, French, Spanish, Italian, Polish, Swedish, Portuguese, Russian, Turkish, Latin American, Brazilian, Indonesian and Malaysian.
Hire Us
All about Photon Storm and our
HTML5 game development services

Recent Posts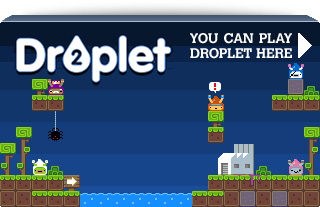 Filter our Content